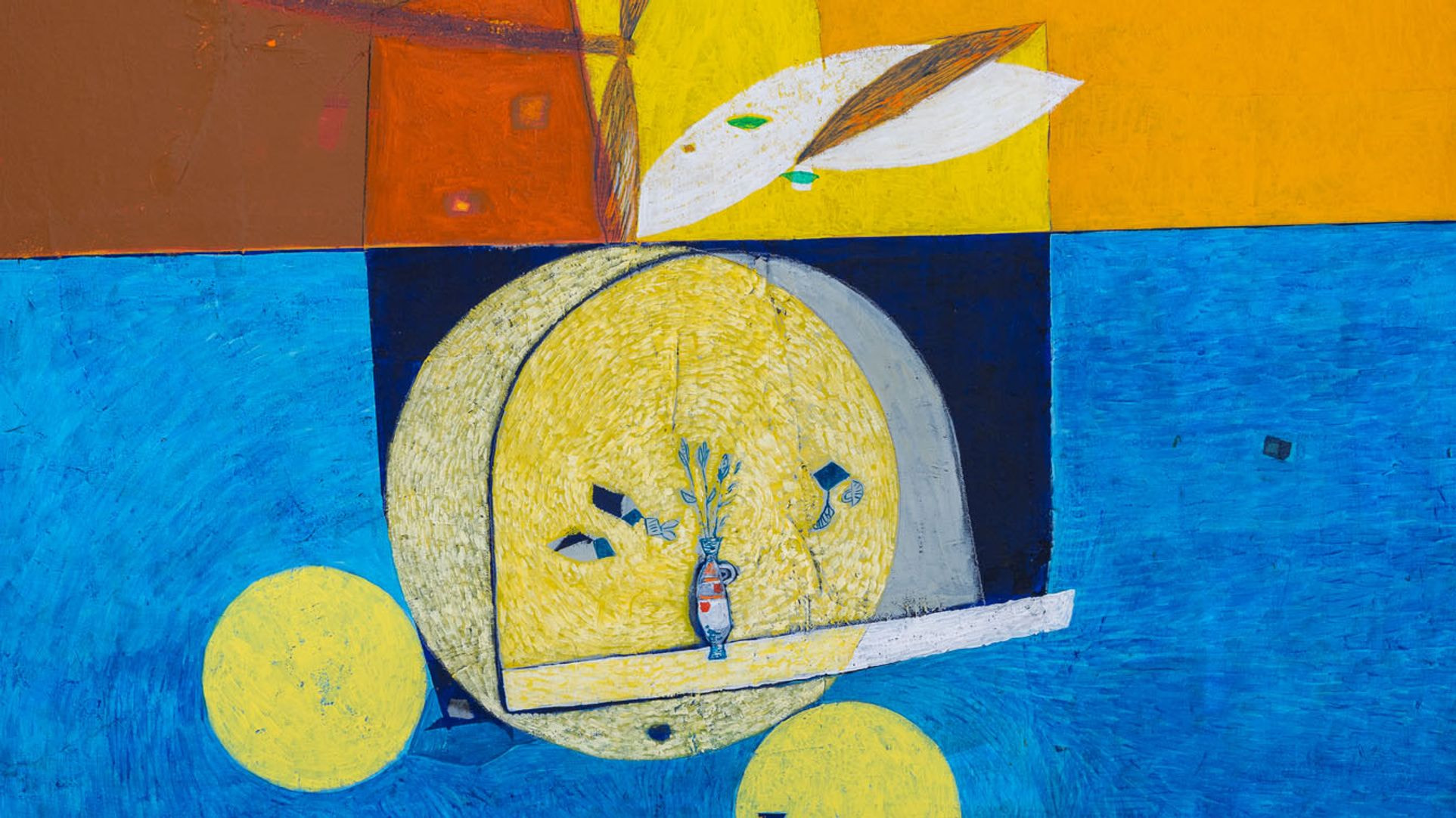 GREDIČ GALLERY
Gredič is considered to be one of the best boutique hotels around with a top-notch restaurant, a vinothèque, and a gallery, which now proudly opens its doors to top artists, gives it a special touch. Thus, it become a place of timeless inspiration, which adds to the charm of a hotel stay and culinary journeys at Hotel Gredič. We proudly present paintings of our renowned and internationally acclaimed academic painter Boris Zaplatil, on which he revealed his ideas, thoughts, and feelings between the sky and the earth.
BORIS ZAPLATIL


Academic painter Boris Zaplatil was born on 23 April 1957 in Ljubljana. After graduating from the Ljubljana High School of Design and Photography in 1975, he collaborated in the studio of academic sculptor Janez Boljka and in the design studio of architect Peter Skalar. In 1978, he began his studies at the Ljubljana Academy of Fine Arts, from where he graduated in 1982 in the class of Professor Gustav Gnamuš and continued his studies until 1984.
Since 1979, he has had 90 solo exhibitions, participated in 186 group exhibitions and participated in 64 art colonies. In 2000, he worked as a consultant in the preparation of the Hypo Bank's art collection in Ljubljana, and in 2001 and 2002, he worked as the artistic director of the Imprima Gallery in Ljubljana.
He has received 12 awards for his work. He lives and works as an independent artist in Ljubljana.
In 2016, an art monograph entitled UMETNIK IN GALERIST (ARTIST AND GALLERIST) was published, and it featured a long-standing collaboration with the Žula Gallery in Maribor.


GREDIČ GALLERY: BETWEEN THE SKY AND THE EARTH


"He entered the Slovenian art space in the early 1980s as a member of the 1982 generation, which introduced a number of novelties, approaches and views in a pervasive and reverberant way that were complemented by the realisation that has been brought to the development of art ideas in the years at the end of the 20th century. The transition of artwork from object to space, situation, relationship and social space, the great importance and new role of technologies is noted, and the massive influence of the media and the widespread interest in media images and problems of perception are felt. " Nelida Nemec
For Boris Zaplatil it is important that the image is not tied to any particular form or content. "The substance of my paintings is on the verge of literature, and my motif world is quite diverse," he says, and his view is often focused on the urban arrangement of space, i.e. the relationship between nature and geometry. It expresses itself in strong, vibrant colours and with extremely small, tiny details, and it is in these, as he says, that he sees his world the most. He has found inspiration for his works many times in the Brda Region and this is where some of his outstanding works have been created. At the Gredič Gallery, he presents his entire oeuvre. Deep inside the underground vinothèque, its oldest works are exhibited, while in the restaurant, which boasts a view of the horizon from the terrace and overlooks Medana, the paintings created in these stunning places, among other works, are exhibited. In the warm dynamic spaces, one can find his newer works, already characterised by subtle colours, neat motifs, and still lifes. The exhibition title Between the Sky and the Earth reveals to us the painter's favourite view of the motifs—from the top down: "The abstract painting does not suggest anything related to reality. As quickly as we draw the horizon, there is no more abstraction. That is why I like to look at the space from a bird's eye view, from where I can see more of the pivotal points – from above. "