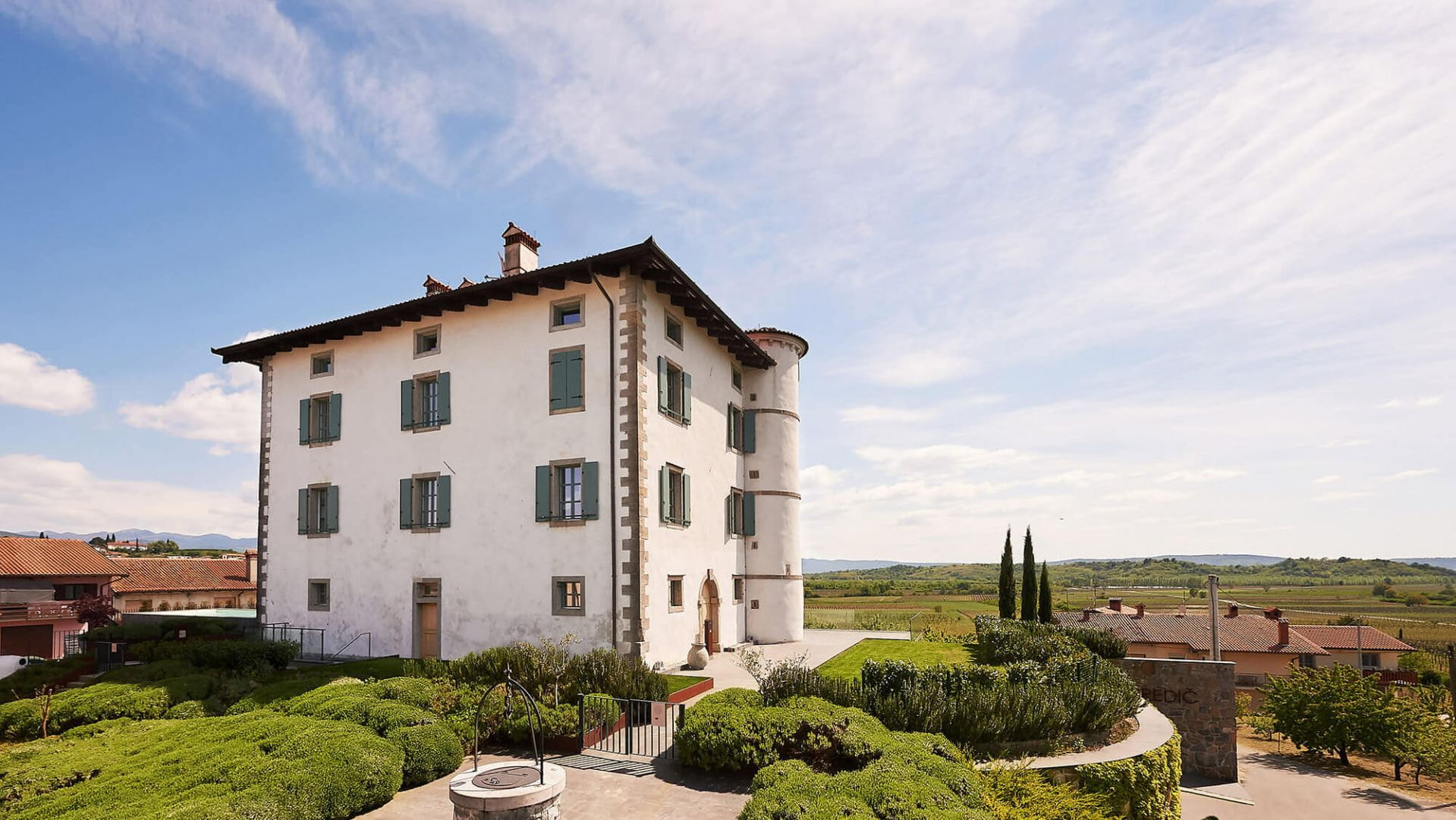 Castelletto Gredič is an exceptional establishment set in the heart of the Goriška Brda wine region that boasts breathtaking panoramic views and offers guests a wealth of opportunity for unwinding and taking things easy.
The impressive villa was built around 400 years ago and was completely renovated in 2012, while preserving its historical charm. Gredič is destined to reflect all the characteristics of the area. It is set in a region with a rich wine and culinary tradition as well as a unique climate with its mix of Alpine and Mediterranean influences. Its gaze is fixed on the sea to the south, its back is strengthened by the hills of Brda and the snow-capped Alps in the distance.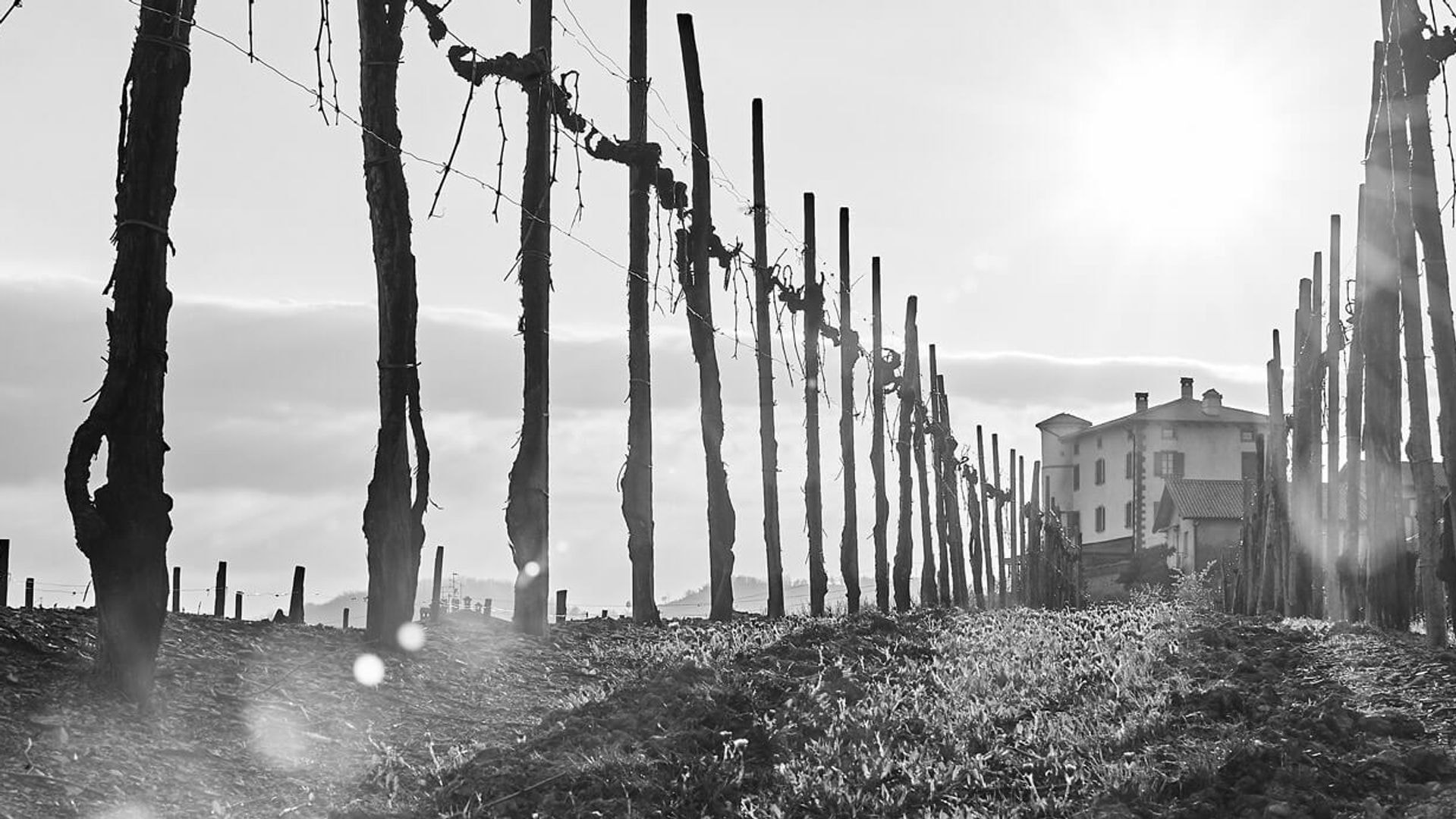 After the war, it stood on a border between two worlds; nowadays it does not recognise any barriers anymore. Its figure is saying that its mission was never to impose power, but it stands in its place in order to protect and serve, to help and advise. Nowadays, it tells the stories of the place, the land and its wine, food and people.
Gredič is an idyllic spot to either spend your holidays and enjoy a romantic dinner, or for hosting a variety of events. It has an easily accessible location and offers an intimate stay. The 7 rooms and suites offer plenty of privacy, tranquility and comfort in a phenomenal ambience. The convenience of the warm hospitality surrounded by picturesque landscapes as far as the eye can see, the most exciting wines of the region that you can find in Gredič's vinothèque and the extraordinary gastronomic excursion that you will experience in its restaurant, will inspire your thoughts, enable you to take a break and allow you to experience pure relaxation.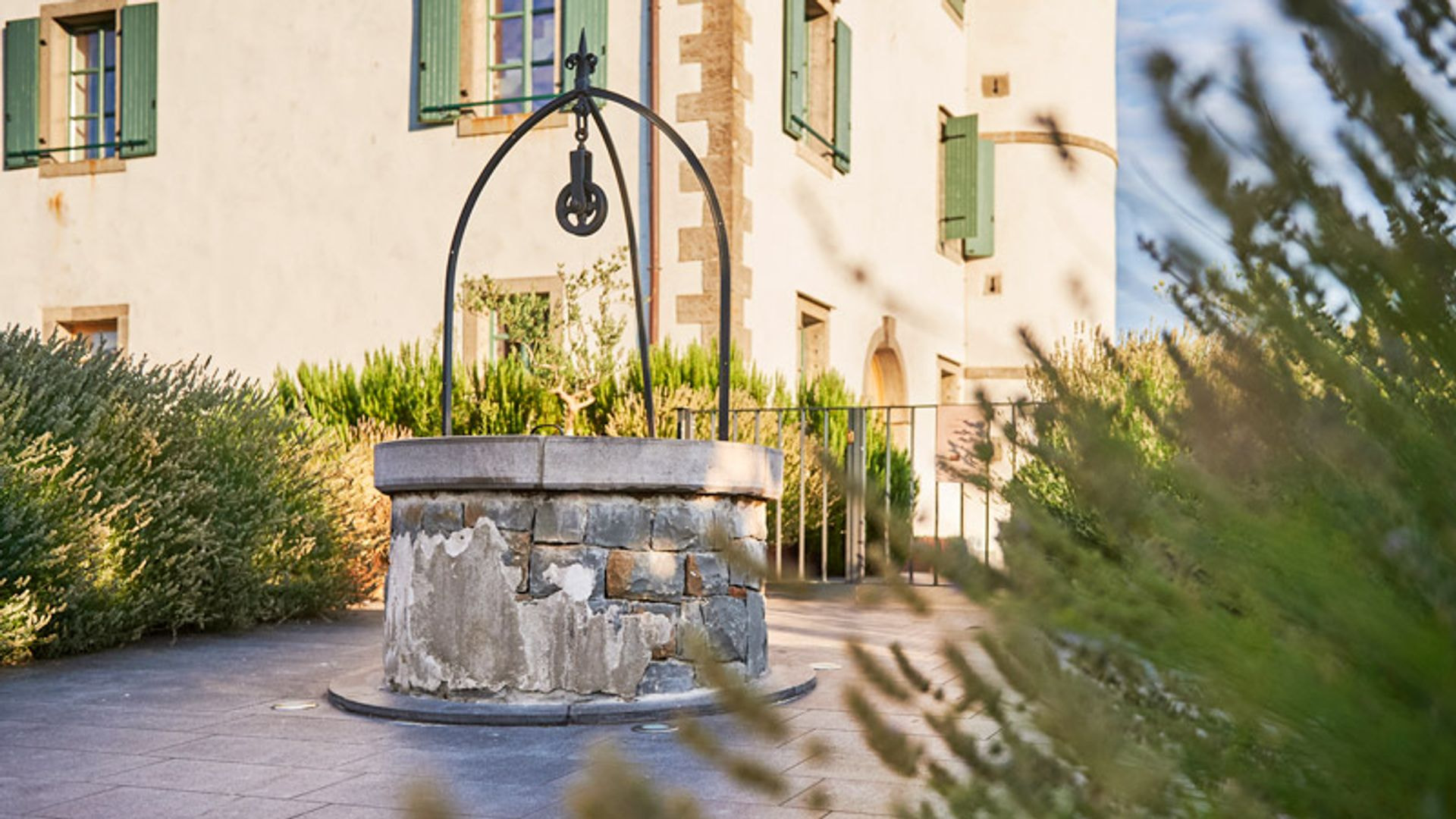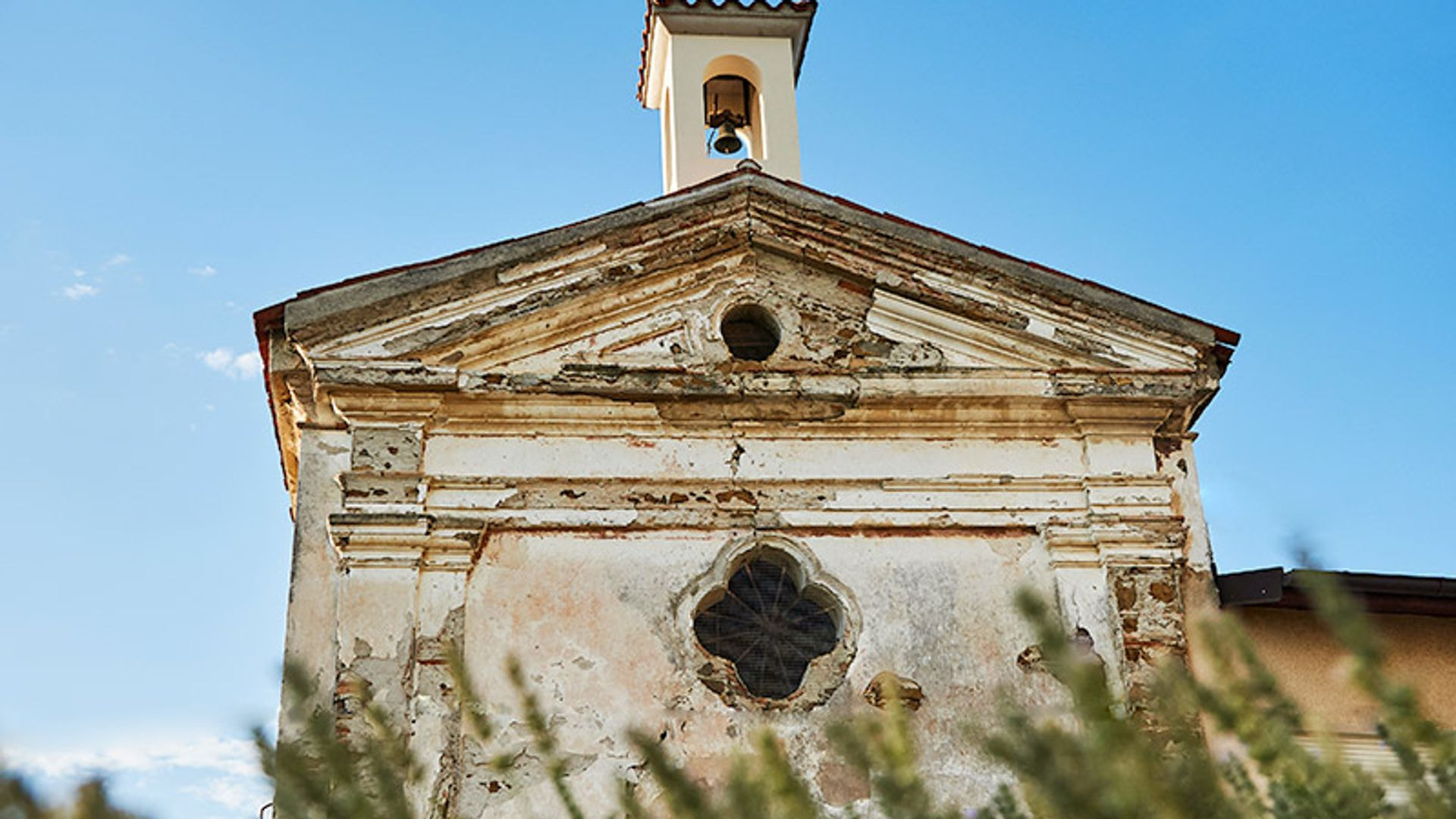 History of Gredič
Only a few historical facts are known about the villa in Ceglo that was always called "Gredič" (castle fortress). Still, in the immediate vicinity of the villa there is clear evidence that the castle was already at this location in 1774. This number is found on a stone built in the Palladian-style chapel, which is connected to a number of outbuildings around the villa. These buildings were used to house tenant farmers and surrounded the fortress castle like a semicircular protective wall.
In the last period of its noble life, the building was owned by the Codelli family and therefore bears the name "Villa Codelli". It stands on a hill and gives the impression of an ancient fortress castle, the impression being underlined with a round corner tower so tight and thin that it contained only the stairs.
(Helena Seražin, Kultura vile na Vipavskem in Goriškem od 16. do 18. stol., Trst 2008).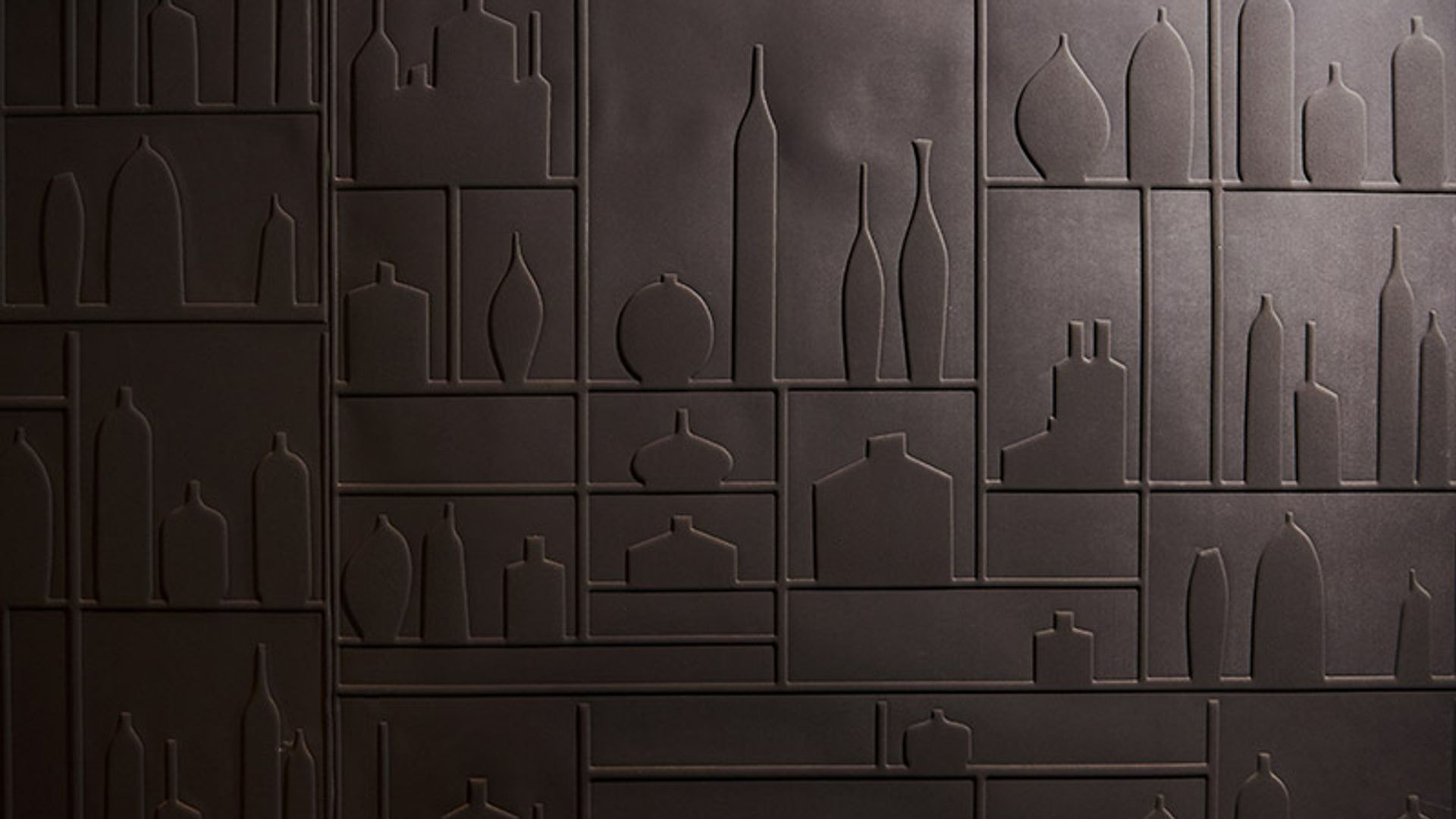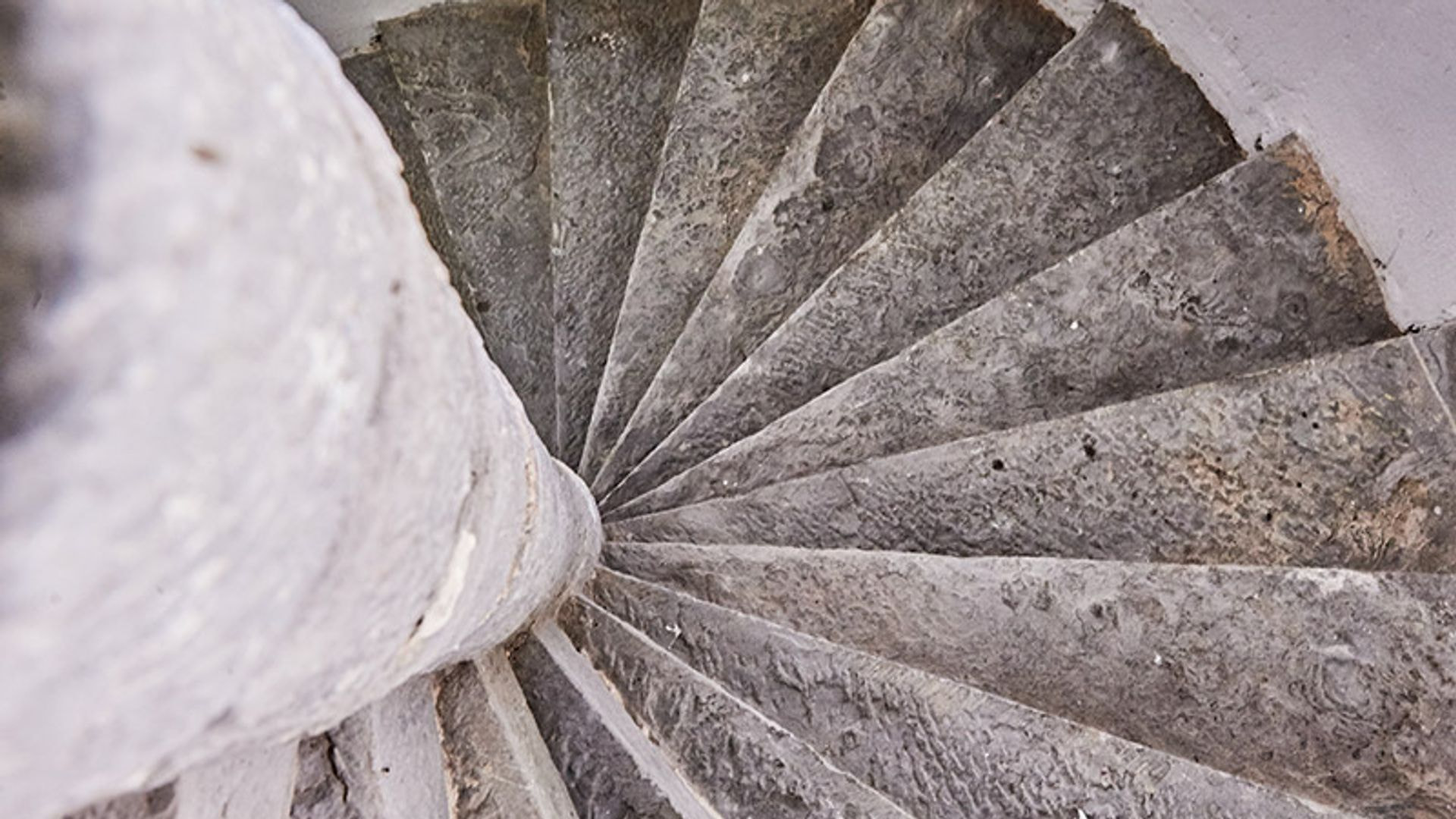 The Codellis
Baron Anton Codelli (1753-1832) served as a captain in Gorica from 1806 to 1809, before he retreated to Ljubljana in the time of the French period. After his stay there in 1812 and 1813, he was appointed director of the Duchy of Carniola. In 1814, he became a district captain in Postojna, where he stayed until 1831. Baron Anton III. Codelli (1875-1954) was a versatile inventor, a discoverer with a pioneering spirit and also of exceptional boldness. He travelled a lot (even to India, Japan and China) and learned several foreign languages. For health reasons he left the navy in 1897 and began to study law. However, he quickly gave up and his interest and curiosity lead him to self-study electrical engineering, mechanical engineering and automotive technology. In 1898, he patented an ignition system for electric vehicles. Later on, he devoted himself to the research and planning of various devices, such as motor-driven lawn mowers, motor boats, rotary engines, compressors and planetary gears. Codelli was also one of the pioneers in the development of the television. He sparked great enthusiasm as he came with a Benz Velo Comfortable from Vienna to Ljubljana in 1898–it was the first car in Slovenia.