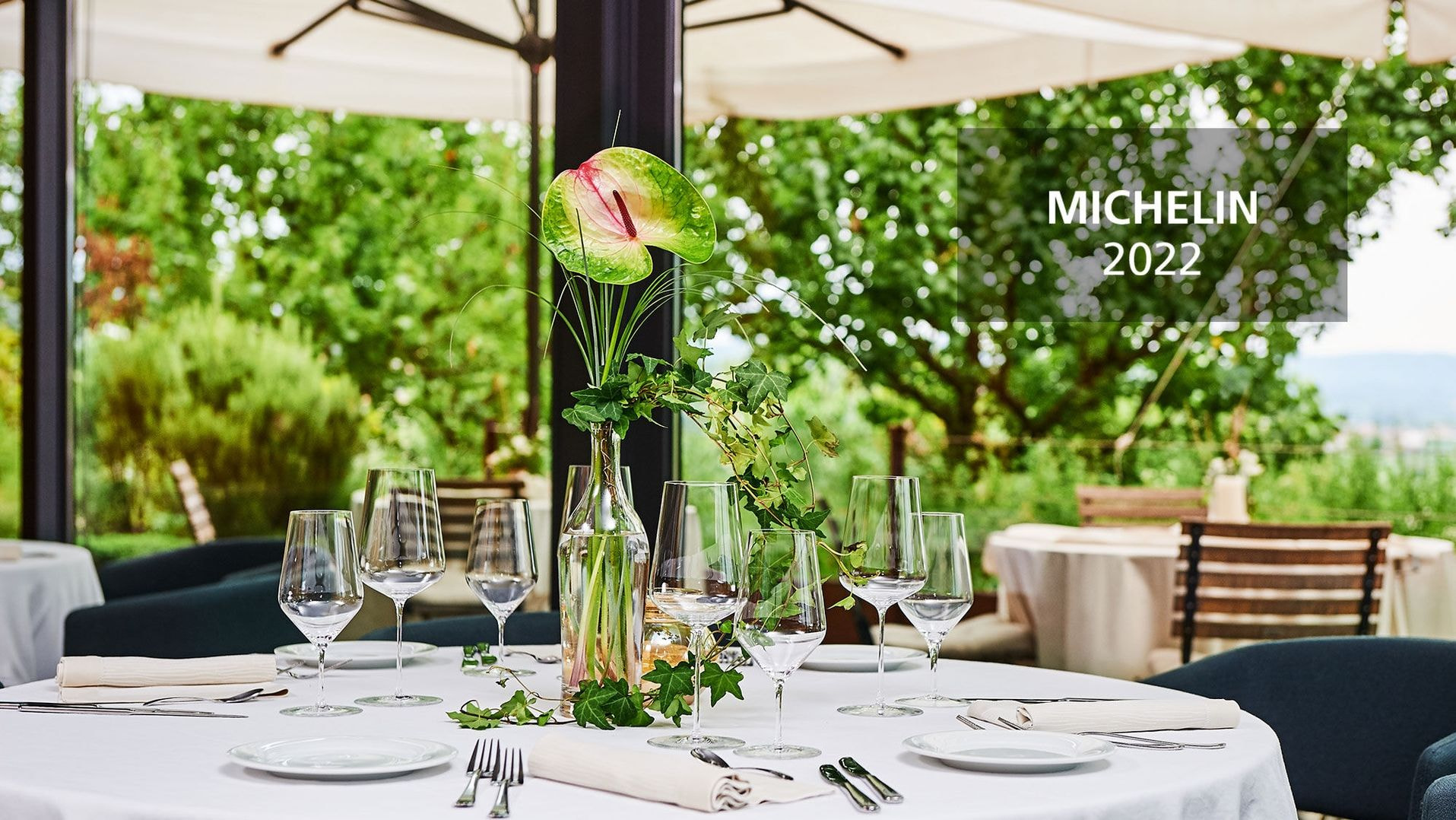 Exquisite gastronomic excursion
The Brda/Collio area is probably one of the most exciting culinary regions in the world. Here subtle Mediterranean influences meet strong continental tastes, demanding the disciplined Austro-Slovenian tradition to adopt vivid Italian creativity and rich heritage.
Our dishes that reflect our values as derived from our love for cooking, respect for our roots, local customs and tradition, responsibility towards nature and excellence when preparing food and creating only the best for our guests.
You can choose from our five-course menus that take you from fragrant woods to the Brda vineyards and further through the Brda interpretation of the depths of the sea or into the mosaics of hidden gardens. You can also indulge in our chef's daily inspiration.
Visit us and see for yourselves why Goriška Brda is one of the most exciting culinary regions in the world.
Restaurant Gredič – The Plate MICHELIN 2022
Gredič dishes impress Michelin inspectors for the third year in a row.
At Gredič, we are honoured and proud that we have succeeded in creating dishes with a great deal of love, dedication, honesty and effort that have impressed the committee of the most influential international gastronomy guide in the world. Michelin inspectors placed our dishes among the Michelin elite also in 2022. Gredič's plates, our excellent chef Mitja Humar and the entire team were thus once again recognized as exceptional, and the top wine selection of the best Slovenian and Italian wines was also highlighted. Such recognitions ensure that our momentum does not wane and that we continue to embark on unique culinary journeys together with you.