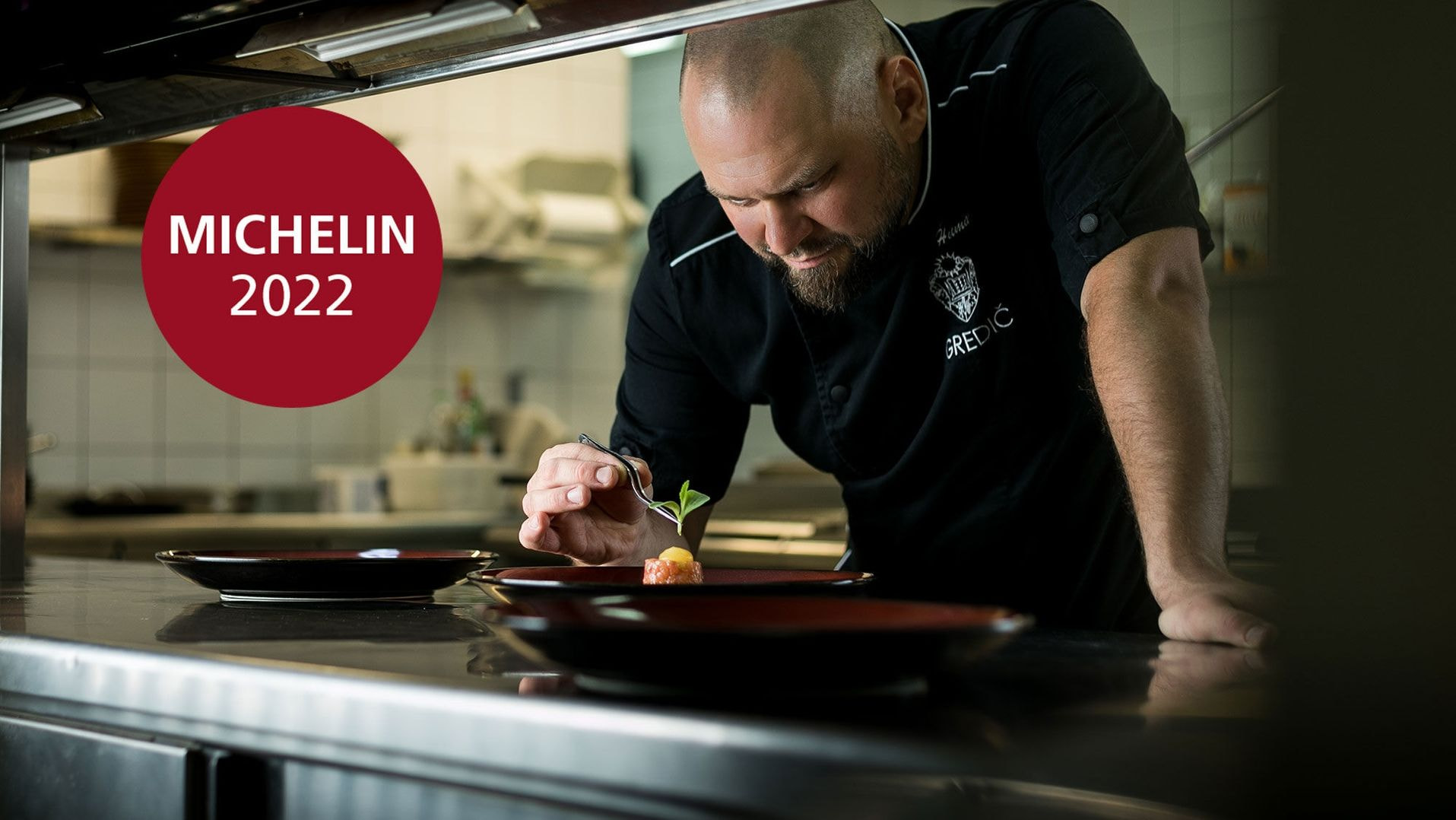 Restaurant Gredič is featured in the MICHELIN Guide for the third time in a row
We are excited that our restaurant is a part of the 2022 edition of the MICHELIN Guide Slovenia. For the third year in a row, Michelin inspectors have included our restaurant in the most important culinary guide in the world and we are honoured to be able to continue welcoming guests from all around in our lovely wine region Brda.
Gredič's plates, our excellent chef Mitja Humar and the entire team were thus once again recognized as exceptional, and the top wine selection of the best Slovenian and Italian wines was also highlighted. Such recognitions ensure that our momentum does not wane and that we continue to embark on unique culinary journeys together with you, our guests.
Thank you and congratulations to all our team for this outstanding award.
Gredič presentation in Michelin Guide 2022.
You are kindly invited to embark on a unique journey through the beautiful Brda hills and enjoy a moment of relaxation under the shelter of the castle walls, where our master chefs will take you to the world of unique gastronomic experiences with a selected combination of wines, which will be provided by our sommelier.
Contact:
info@gredic.si or +386 40 477 817