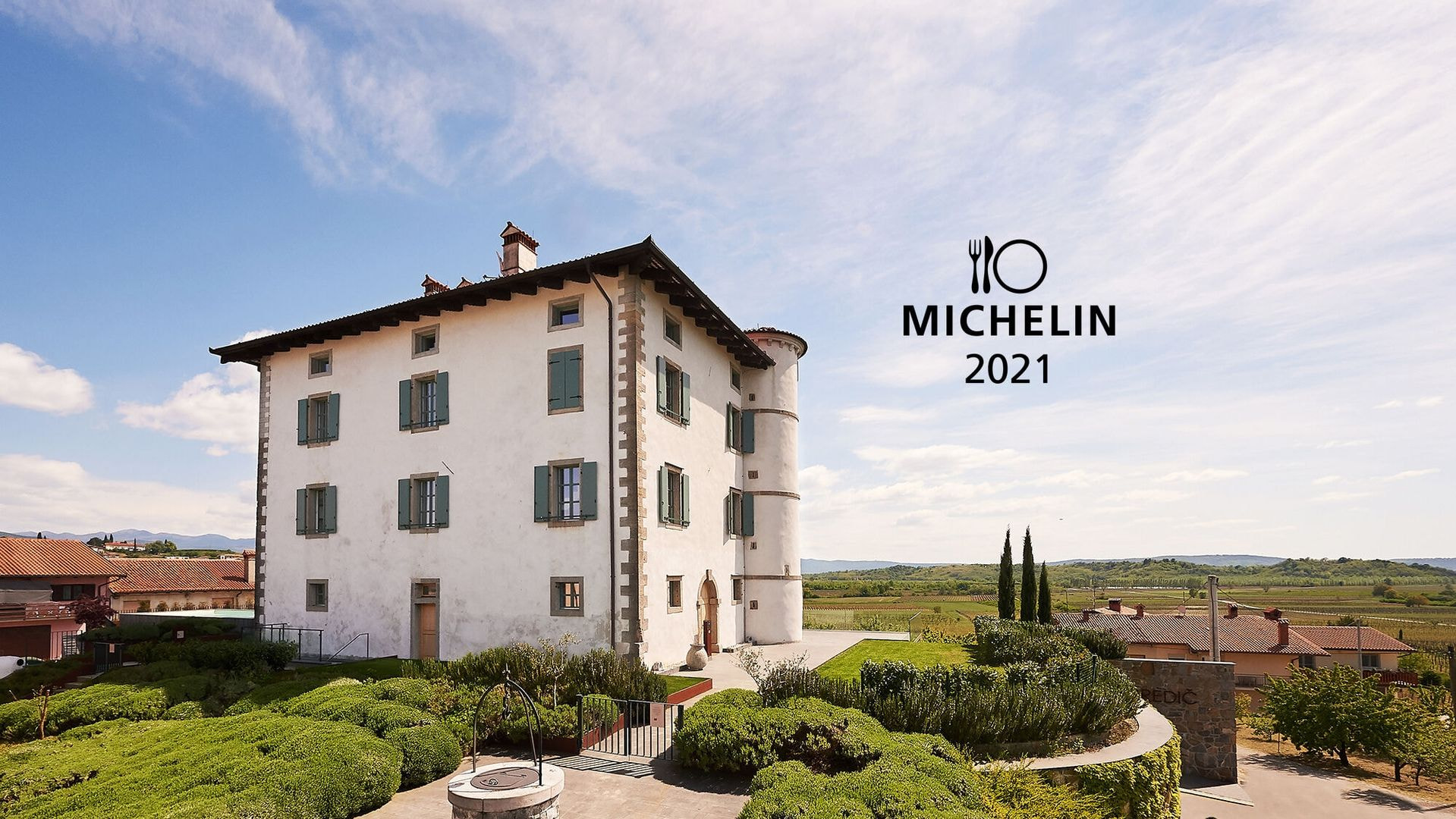 The tastes of the Gredič restaurant convinced Michelin again
In Gredič, we are very honored to have brought home the prestigious Michelin Plate 2021 award under the baton of our excellent chef Mitja Humar.
We would like to thank our entire team, which strives for brilliance every day with its hard and creative work, without which it would not be possible to create unforgettable culinary experiences. The fact that Gredič's dishes were recognized by Michelin inspectors as exceptional is another proof that we are co-creating the most successful boutique stories together with you.
The Michelin plate symbolically represents fresh ingredients, a carefully prepared and good meal among other things, which are also the key values of our cuisine. The inspectors also emphasized that the tastes and quality of the food remained excellent for the second year in a row.
A sincere thank you also goes to our dear guests, who trust us and enjoy the gastronomic moments in Gredič.
We would also like to extend our sincere congratulations to all the other winners of the Michelin Plate 2021 and recipients of Michelin stars. Let there be as many encouraging stories as possible that help us grow and motivate us to create unforgettable stories.
See you in Gredič, where we will pamper you with the harmony of tastes and aromas of our tasting menus.
Gredič presentation in Michelin Guide 2021.
Contact:
info@gredic.si or +386 40 477 817