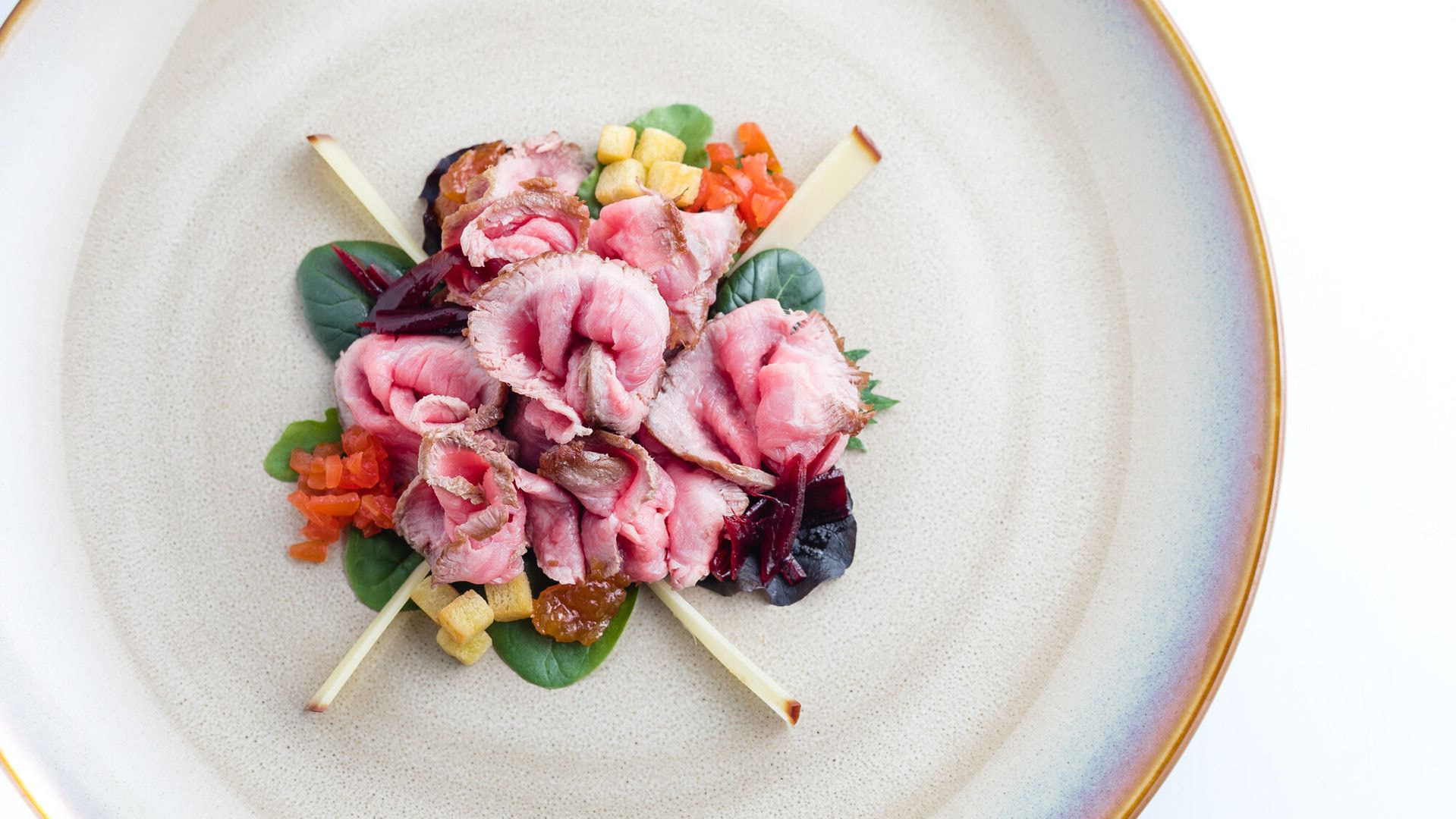 The most flavoursome team spirit
Our top chefs will take you on a delicious culinary teambuilding in the heart of one of the most remarkable enogastronomic regions.
Make sure your co-workers and friends have an unforgettable experience in the relaxing surroundings of Brda. A few moments away from day-to-day worries suffice to make magic happen. Embark on a wine and culinary journey to Brda and strengthen bonds within your team while having a relaxing get-together at an exciting culinary workshop under the guidance of the Gredič team.
Scenario
In the professional kitchen, you will be preparing a four-course menu under the watchful eye of our chefs. We will divide your team into groups, each preparing one part of a four-course menu with the help of detailed instructions and chefs' recipes from Gredič.
You will be able to continue your gathering at a restaurant reserved exclusively for your group. Your prepared dishes will also be professionally served and paired with top quality Brda wines.
Programme
• Welcome pastry, coffee and juices
• Presentation of chefs and cuisine of the Gredič restaurant
• Culinary workshop and preparation of a four-course lunch with selected recipes under the guidance of Gredič chefs
• A four-course lunch served at your culinary workshop with wine accompaniment
Duration: approximately 3 hours
Suitable for 6–15 participants
Expanded package options:
• Guided tour of the wine cellar, presentation of the wine making process, wine tasting
• Overnight stay at the Gredič Boutique Hotel
• Dinner with a tasting menu and wine accompaniment at the Gredič restaurant
Our chefs believe that the mysterious ingredient of the most savoury plates is, in fact, the passion for cooking. Reward your employees with a trip to Brda and place yourselves in the hands of our expert team as they provide you with a relaxed, enjoyable, and at the same time educational workshop.
Reservations:
info@gredic.si
T: +386 (0)5 828 0120
M: +386 (0)40 477 817